Hungarian Prison Service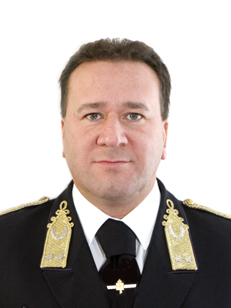 Welcome to the Hungarian Prison Service's official website. We hope that you find the website informative and it will serve as a helpful tool in understanding the work being carried out in our prisons.
According to legal definitions the Hungarian Prison Service is an armed law enforcement agency that carries out measures and sentences of imprisonment and criminal procedure enforcement measures and also executes confinements of fine defaulters. The Prison Service is subordinated to the Ministry of Interior. The Minister of Interior is responsible for the Prison Service and also controls the employment of inmates in the limited companies operated by the Prison Service. The supervision of lawful operation is exercised by the Prosecutors' Office.
Our mission is to perform all of our legally required obligations and contribute to the public safety of Hungary.
Our Prison Service Staff is dedicated to deliver our main objectives:
maintaining secure custody and good order in our prisons
caring for prisoners with humanity
providing ample opportunity to personal development of the inmates
reducing recidivism
and legal conformity during the period of incarceration.
As an law enforcement agency we employ about 8000 staff at 29 prisons, a Training and Rehabilitation Center, a Mental and Psychiatric Institution, a Prison Hospital and 12 limited companies, and a Headquarters Office.
Legally classified, detainees are grouped in five categories:
pre-trial detention
deprivation of liberty
custody
mandatory psychiatric treatment
temporary psychiatric treatment
In compliance with the effective legal regulations the overall capacity of our establishments is lower than the accommodated number of the prisoners; therefore penal institutions are characterized by overcrowding. At present the average overcrowding rate is 130% percent.
From the overall staff employed at the Hungarian Prison Service most colleagues are uniformed (officers and non-commissioned officers), whereas some of them work as a non-uniformed civil servant.
I hope you will be enjoying visiting this site and if there is information that you require and cannot find, please do not hesitate to contact us.
First Prison Radio Conference
Publicated on: April 29, 2016
On April 22 British Embassy Budapest organized the First Prison Radio Conference, showcasing the work of prison radios and non-governmental organizations operating in Hungarian correctional institutions. At the conference British creators of the first prison radio talked about their achievements in the past ten years, governors of Hungarian institutions talked about their local radios, and representatives of Adj Hangot Association and former prisoner radio hosts also spoke.
Jump to this page
A Third Win for Pálhalma
Publicated on: April 26, 2016
The 2016 Prison Service's National Cross Country Running Championship had 291 participants. Prison Service Training and Conference Center and Márianosztra Strict and Medium Regime Prison organized two races, a 2 km and a 10 km one, for participants from 34 Prison Service institutions. Last year's winner, the Pálhalma National Prison team, won again.
Jump to this page
Prisoners Working at New Welding Factory
Publicated on: April 18, 2016
KÉSZ Ipari Gyártó Ltd finished the construction of a new welding hall for Nagyfa-Alföld Ltd on April 13, 2016. In the factory ten prisoners work on welding metal railings and staircases while twelve prisoners study welding under the supervision of trainers from Szeged Vocational training Center.
Jump to this page
Is that Freedom?
Publicated on: April 4, 2016
An exhibit with the title above, showcasing photography by former prisoners, opened in Budapest on March 31 at the initiative of Adj Hangot Association. The project started back in November 2005, offering eight newly-released prisoners opportunity to show what it is like to be free again. Photographers also participated in the three-month process.
Jump to this page
Kitchen Fully Refurbished at Budapest Strict and Medium Regime Prison
Publicated on: March 29, 2016
Budapest Strict and Medium Regime Prison spent HUF 333 million on refurbishing its kitchen. At the opening ceremony on March 22, 2016, Lt Gen András Csóti, Director General of Hungarian Prison Service announced that now, with the exception of the two PPP institutions, every Hungarian correctional institution operates its own kitchen.
Jump to this page
Professional Exchange with Leaders of Kosovo Prison Service
Publicated on: March 11, 2016
Between March 1 and 4 a three-member delegation from Kosovo Prison Service visited Hungary, lead by acting Director General Sokol Zogaj.

Jump to this page
Unique Double Theater at Pinceszínház
Publicated on: March 6, 2016
On February 27, 2016 theatregoers were offered a unique experience at Pinceszínház. A special night of theater offered two perspectives on the same situation: the first one, titled But I Was a Good Mother ("Pedig jó anya voltam"), starring Judit Pogány, talked about the experience of a mother whose son is on the death row. The second one, titled Deaf Death, or Checkmate to Life ("Süket halál, avagy matt az életnek"), was performed by prisoners from Tököl Juvenile Prison and depicted the final days of Henrik László Molnár, a prisoner sentenced to death in 1979 in Tököl. The audience of about 150 were all civilian.
Jump to this page
Praise for the Prison Service
Publicated on: January 25, 2016
The Hungarian Prison Service showed dedication, expertise, discipline, and legal compliance in performing its duties last year - said László Tasnádi, State secretary for Law Enforcement at the Ministry of the Interior, in a meeting to evaluate last year's achievements and this year's challenges at Budapest Remand Prison Venyige Street Unit on 20 January.
Jump to this page
New additions to the vehicle fleet
Publicated on: January 6, 2016
The Prison Administration signed a contract in January 2016 to purchase 25 prisoner transport vans.
Jump to this page
Christmas in the prisons
Publicated on: December 25, 2015
Christmas is a special time in prisons, too. The Prison Administration pays special attention to involving every institution in the seasonal festivities.
Jump to this page
The first official delegation from Montenegro
Publicated on: December 21, 2015
Between December 16-17. a delegation of three from Montenegro Prison Service visited Hungary, headed by Deputy Director General Sladan Raickovic.
Jump to this page
A well-deserved award
Publicated on: December 15, 2015
In 2015 the Emil Tauffer Prize for Excellence in Prison Service work was awarded to Ret. Lt. Col. Ferenc Deák, librarian of the Prison Service Headquarters Special Library. Law Enforcement Secretary László Tasnádi presented the award at a ceremony in the Ministry of the Interior on December 15.
Jump to this page
Menu
Navigation